Think of the time when you need to switch between Facebook/Instagram/LINE to manage numerous messages from customers, it is not only time-consuming but also troublesome. With our powerful LIVECHAT, CHATISFY's users no longer need to hop between different social media platforms to manage messages separately. Instead, LIVECHAT has come into existence to tackle the problem and has created a more user-friendly integrated platform for customer services to handle all messages at a time.
(1) Switch your Instagram account from personal account to business account
*Click Here to register an Instagram account if you do not have one, or download the Instagram app to your mobile device and complete the registration. 
*If your account is a "creator account", switch to business account as well. Please be noted that if you switch back to a personal/creator account afterwards, your LIVECHAT will stop operating.
Step 1.1: Access the【setting page】and select "Privacy and security"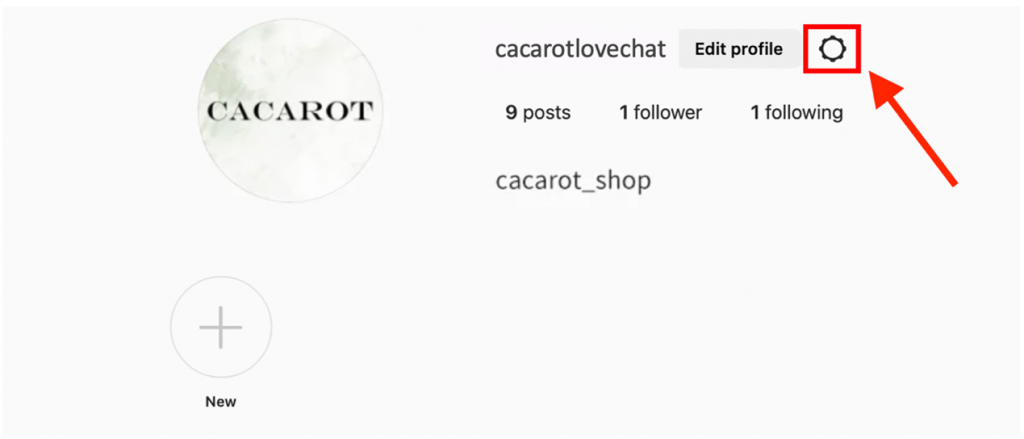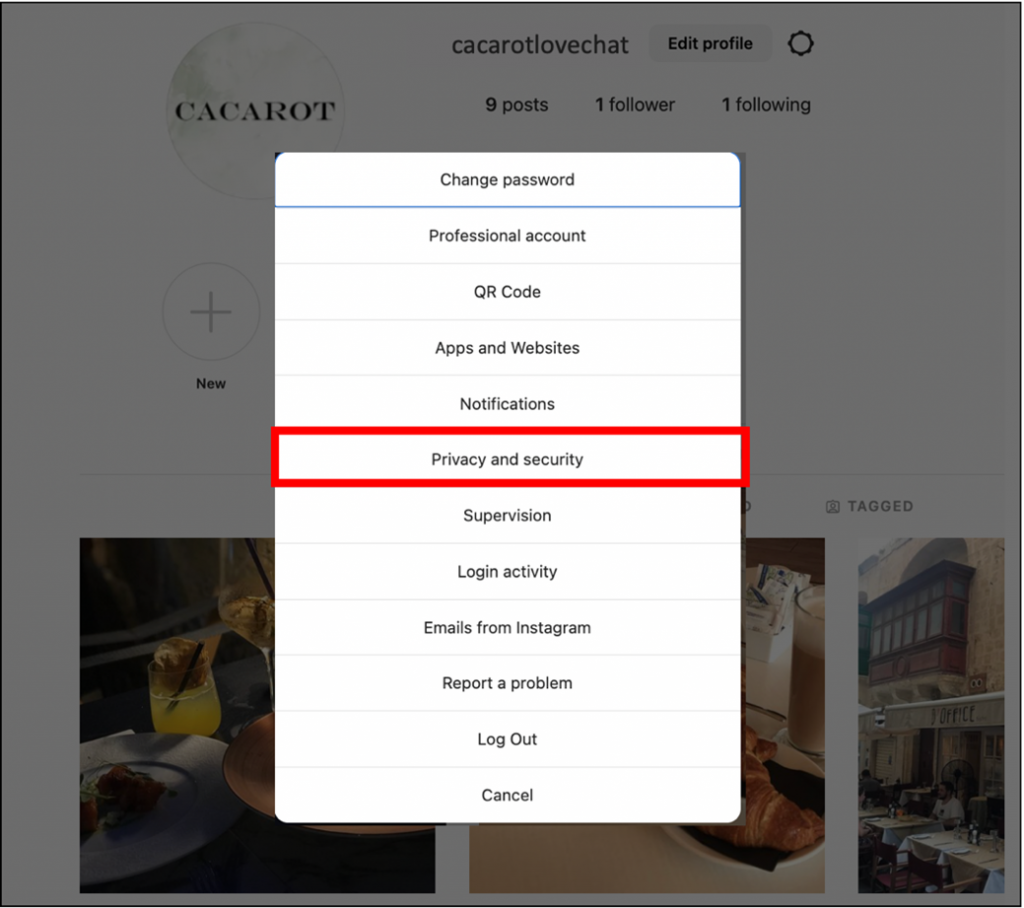 Step 1.2: Click on "Switch to professional account"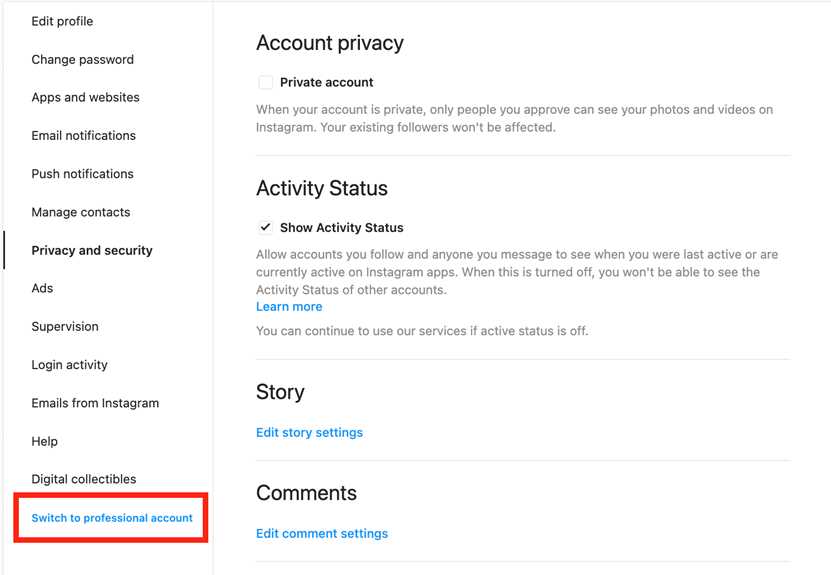 *Please be noted that if your account is a "creator account", you will see "Switch to personal account" instead. Switch back to personal account first, and then switch to professional account subsequently.
Step 1.3: Select【Business】and click "next" twice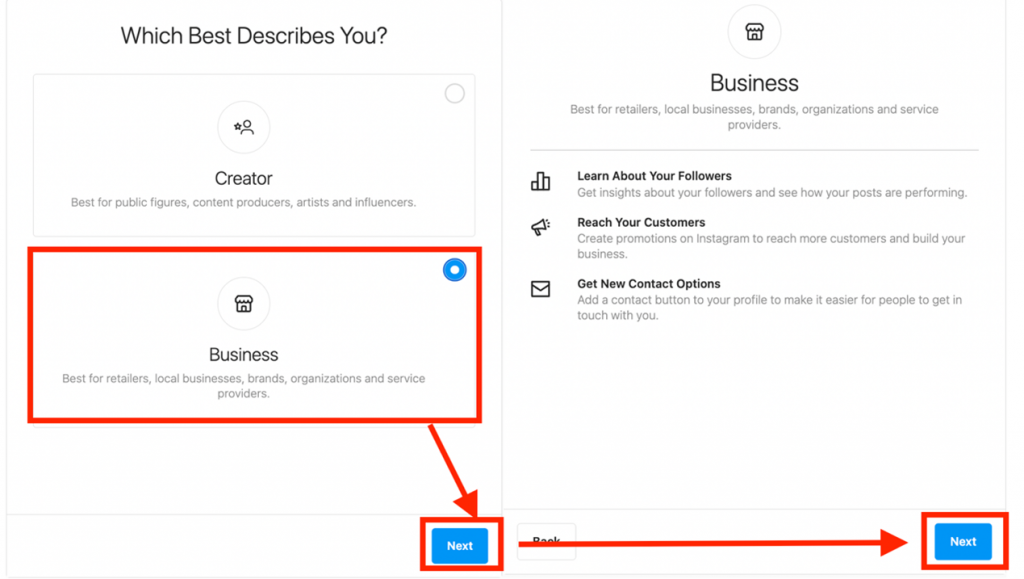 Step 1.4: Select a category according to your business type, click "Done", then "Continue"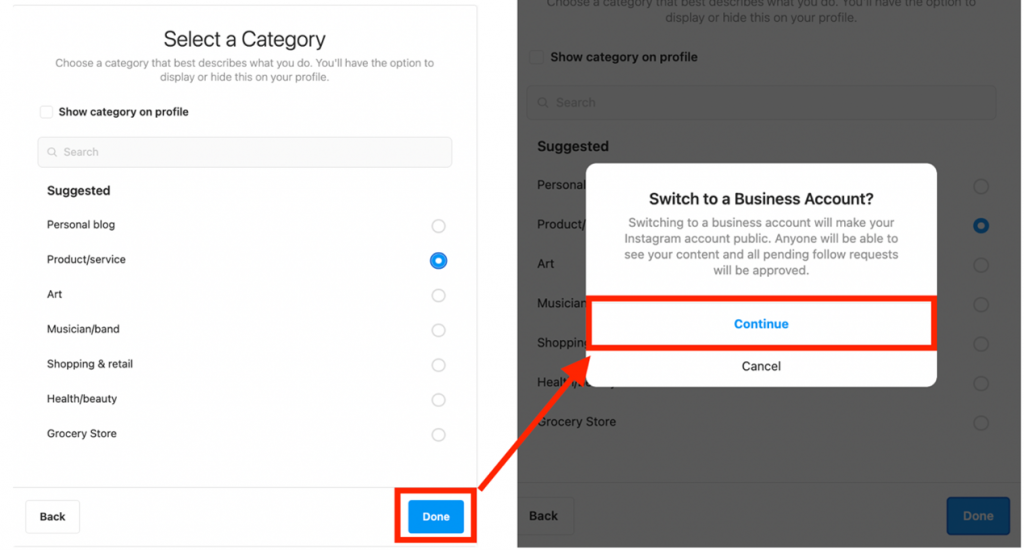 Step 1.5: Review your business information (Optional), click "Save", then "Done"
*You are able to edit the information anytime after the account has been switched to business account successfully.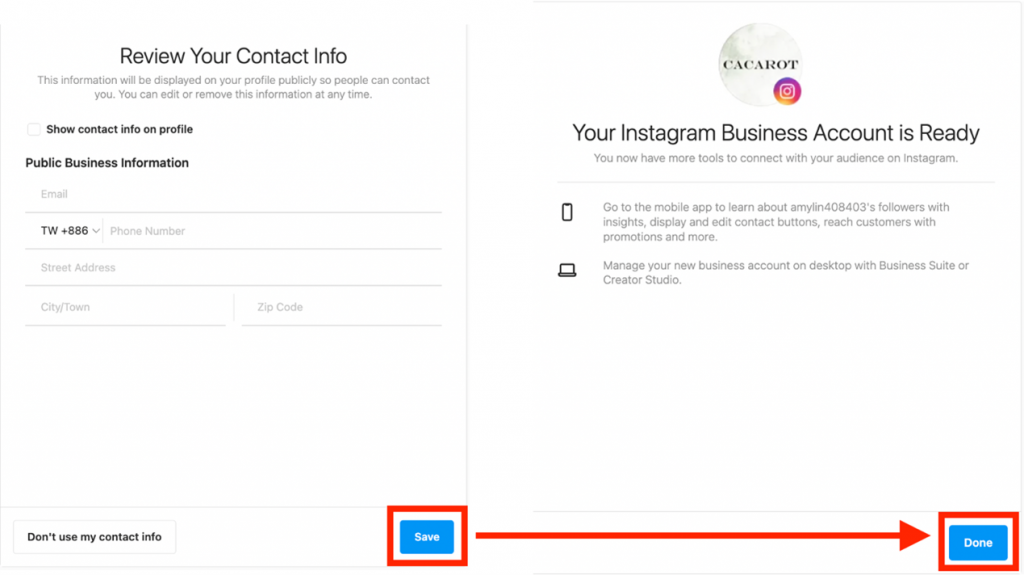 (2) Create a Facebook fan page
Step 2.1: Click the link to access the page 👉🏻 facebook.com/pages/create
Step 2.2: Name your fan page and select your business category
Step 2.3: Click "Create page"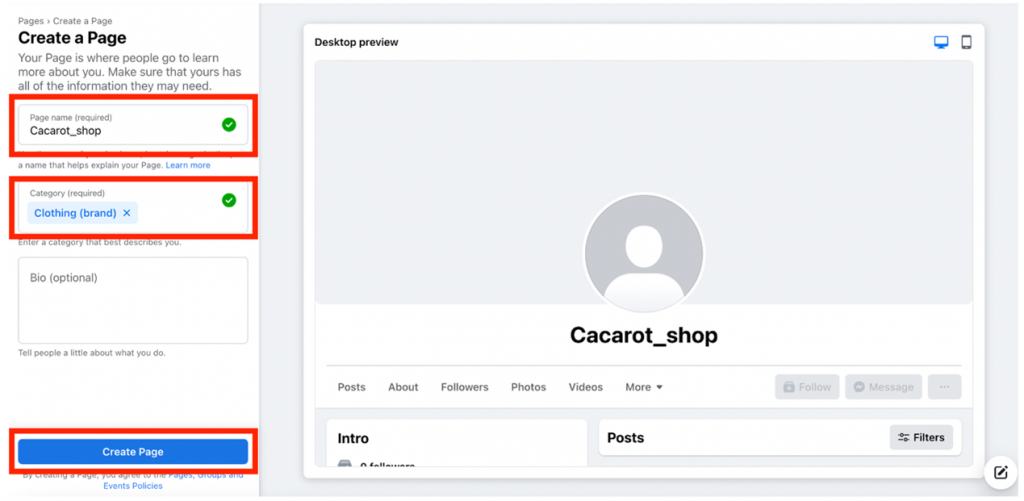 *Other information like Bio, Image and cover photo are optional, you may come back to edit these afterwards.
(3) Link your Instagram account to your Facebook fan page
Step 3.1: Access the homepage of your fan page and proceed to 【settings】
Step 3.2: Click on "Linked accounts"

Step 3.3: Go to "Instagram" and click "Connect Account"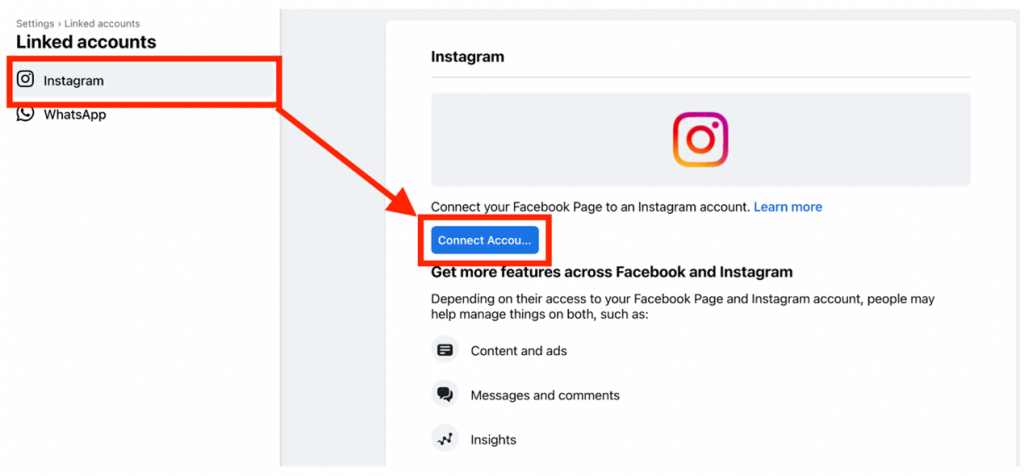 Step 3.4: Allow access to Instagram messages in Inbox, click confirm, then log in to your Instagram account.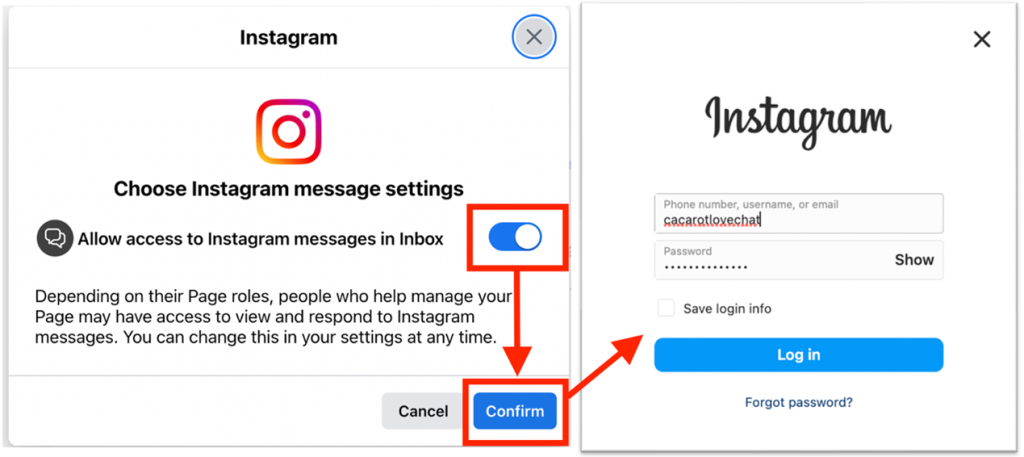 Step 3.5: Now you have successfully linked the Instagram account to your fan page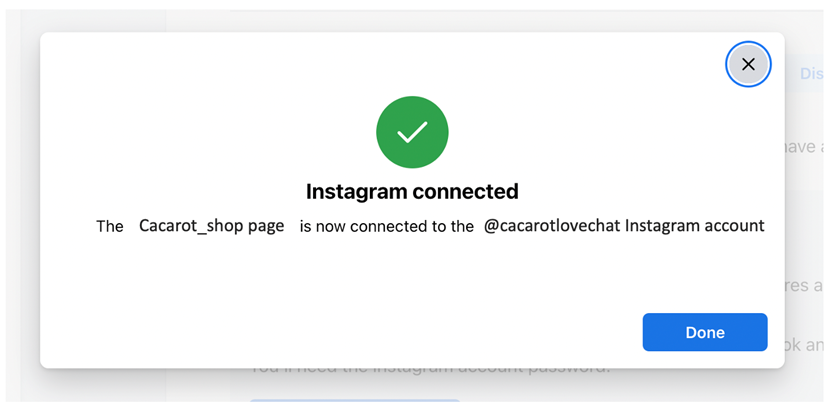 (4) Create a new LIVECHAT chatroom
Step 4.1: Click on "Create new chatroom", name your chatroom, select the time zone and get started

(5) Connect your Facebook fan page to LIVECHAT
Step 5.1: Click on the "+FB page/IG account" button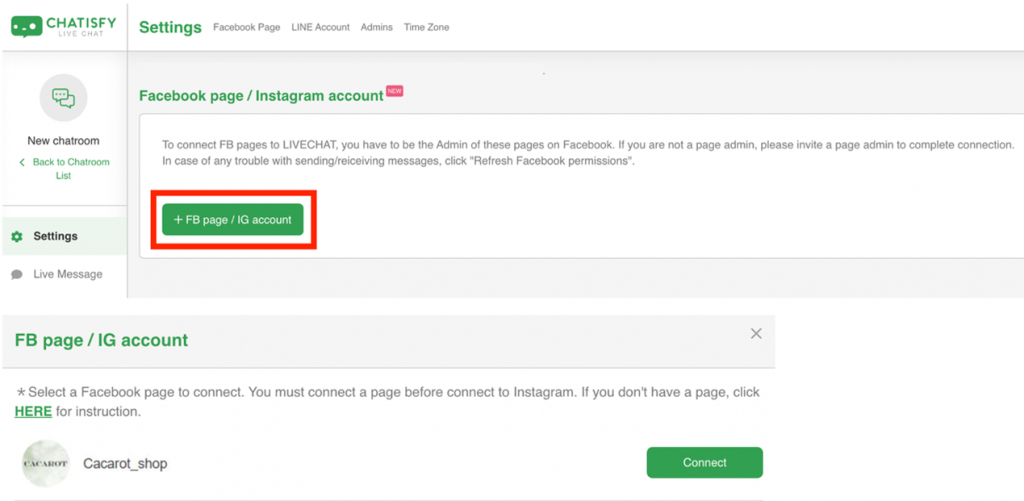 Step 5.2: Select the fan page that you would like to connect and click "Connect"

(6) Connect the Instagram account to LIVECHAT
Step 6.1: Click on the "+Instagram" button

*The system will automatically connect to the Instagram account that is binding with the Facebook fan page selected in the prior steps

CHATISFY provides chatbots that integrate customer service, ecommerce and data analysis into 1 platform! Our chatbots embrace a variety of features such as Auto Reply, Keywords, build-in forms and so on to make every interaction with the customers impressive.
No more than 5 minutes to get everything ready!
-Start now: Get started FREE
-About us: CHATISFY website